Robert Easton  ran the Star Theatre (North Street).
The Star was able to generate its own electricity, but it only had two coke-burning stoves, one on each side of the stage, and so it was a chilly venue in winter.
It had one projector and so films had to be seen in two parts with house lights coming up during the interval when the film reel was changed.
Tom Milne took over the Star from Bob Easton and he introduced much needed improvements such as semicircular balconies at each side of the stage and an enlarged projection room to house the second projector. In 1917, he was granted a licence after improvements had been made.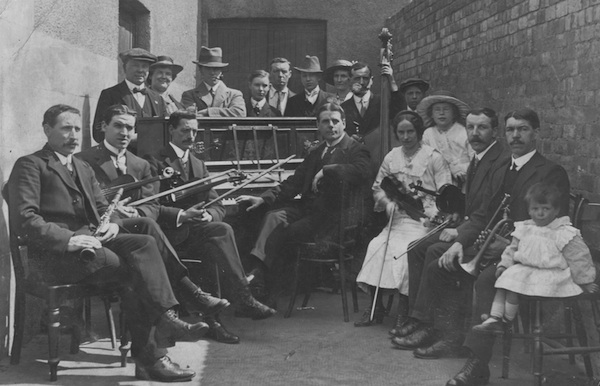 After Tom Milne's pub in East Main Street had been damaged by fire, and then rebuilt, he created an entrance to the Star from East Main Street also.
The Star was demolished eventually.
The penny matinee was popular at The Star Picture House:
"Aye, I remember going to the matinee. It used to be the old Star picture-house then, when I was, oh, just about 5……It was the talking films at that time. We did sometimes have the silent movies, you know. You still maybe got a supporting programme with the silent movies, you know. And Charlie Chaplin, of course, he was always silent, you know, but very, very funny. And Laurel and Hardy, and then there was a serial on, they called it "The Clutching Hand" and it was never-ending. It used to come to an awfy exciting bit and then it tellt you to come back next week. And there you were, hangin', waitin', to see if it was gonna happen the next week, and of course you were back at the door before it was time to go in. Aye, a penny to get in. Aye, and we used to get our sweeties and go away to the pictures…I've seen some of them goin' with broon sugar in a poke and a stick of rhubarb, goin' in tae the pictures…"
Courtesy of HAA: Entertainment extract interviewee: Mrs McCrorty.
Read more from armadale.org.uk here
Read more from Scottish Cinemas here